Slow Cooker Chili Recipes
Slow Cooker Chili Recipes
Plan ahead for a rewarding meal with these slow cooker chili recipes, including vegetarian chili, turkey chili, chicken chili, beef chili, pork chili, chili soup and more.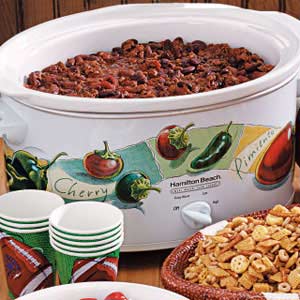 Sandra McKenzie of Braham, Minnesota says this
slow cooker chili
is satisfying. "I use home-canned tomatoes and pizza sauce to give it my own unique flavor," she adds.
Get Recipe