Easter Basket Cake Recipe
Your guests won't guess how simple it is to cut and assemble this crowd-pleasing cake. Food coloring brightens the store-bought frosting that decorates the basket and eggs, and turns flaked coconut into green Easter grass.
TOTAL TIME:

Prep: 30 min. Bake: 20 min. + cooling
YIELD:
8-10 servings
Ingredients
1 package (18-1/4 ounces) white cake mix

4 cups vanilla frosting

Pink, yellow, blue and purple gel or paste food coloring

3 tablespoons flaked coconut

3 drops green food coloring
Directions
1.

Prepare cake mix according to package directions. Pour the batter into a greased 15-in. x 10-in. x 1-in. baking pan. Bake at 350° for 20-25 minutes or until a toothpick inserted near the center comes out clean. Cool on a wire rack for 10 minutes; invert cake onto a wire rack to cool completely.

2.

Referring to the diagram below, cut cake into a basket, handle and six eggs. Arrange basket and handle on a 19-in. x 14-in. covered board. Place 1/4 cup of frosting in each of three bowls; tint one pink, one yellow and one blue. Place 1 cup frosting in another bowl; tint purple. Leave the remaining frosting white.

3.

Frost the basket purple. Frost the sides of the handle white. Cut a hole in the corner of a pastry or plastic bag insert star tip #32. Fill with white frosting. Pipe a robe border on the handle and on the top and bottom of basket

4.

For grass, place coconut in a resealable plastic bag; add green food coloring. Seal bag and shake to tint. Sprinkle above the top of the basket.

5. Frost and decorate eggs as desired with white and tinted frosting. Arrange in and around basket.

Yield:

8-10 servings.
Reviews for Easter Basket Cake
Average Rating
Reviewed
Mar. 13, 2013
Edited Jul. 6, 2017
"Here is the link to the diagram on how to cut the cake into the basket and egg shapes:
http://hostedmedia.reimanpub.com/TOH/Images/recipe-channel/eggs-in-a-basket.jpg"
"To see the basked design for the cake you need to click on (THIS DIAGRAM) in the recipe, which is the third dot down on the directions."
"I was going to make this but there was no "diagram below" to follow:("
"There is no "diagram" below."
"I have a question.... I'm not quite sure how to shape the cake. Could you tell me how to please?"
"Hi this is just a 2 layer cake filled, coconut on top of white frosting, soem dyed green for the center. Peeps around the sides, one had a plastic easter decoration in the middle
Hope this helpsLinda"
"would appreciate a diagram!"
"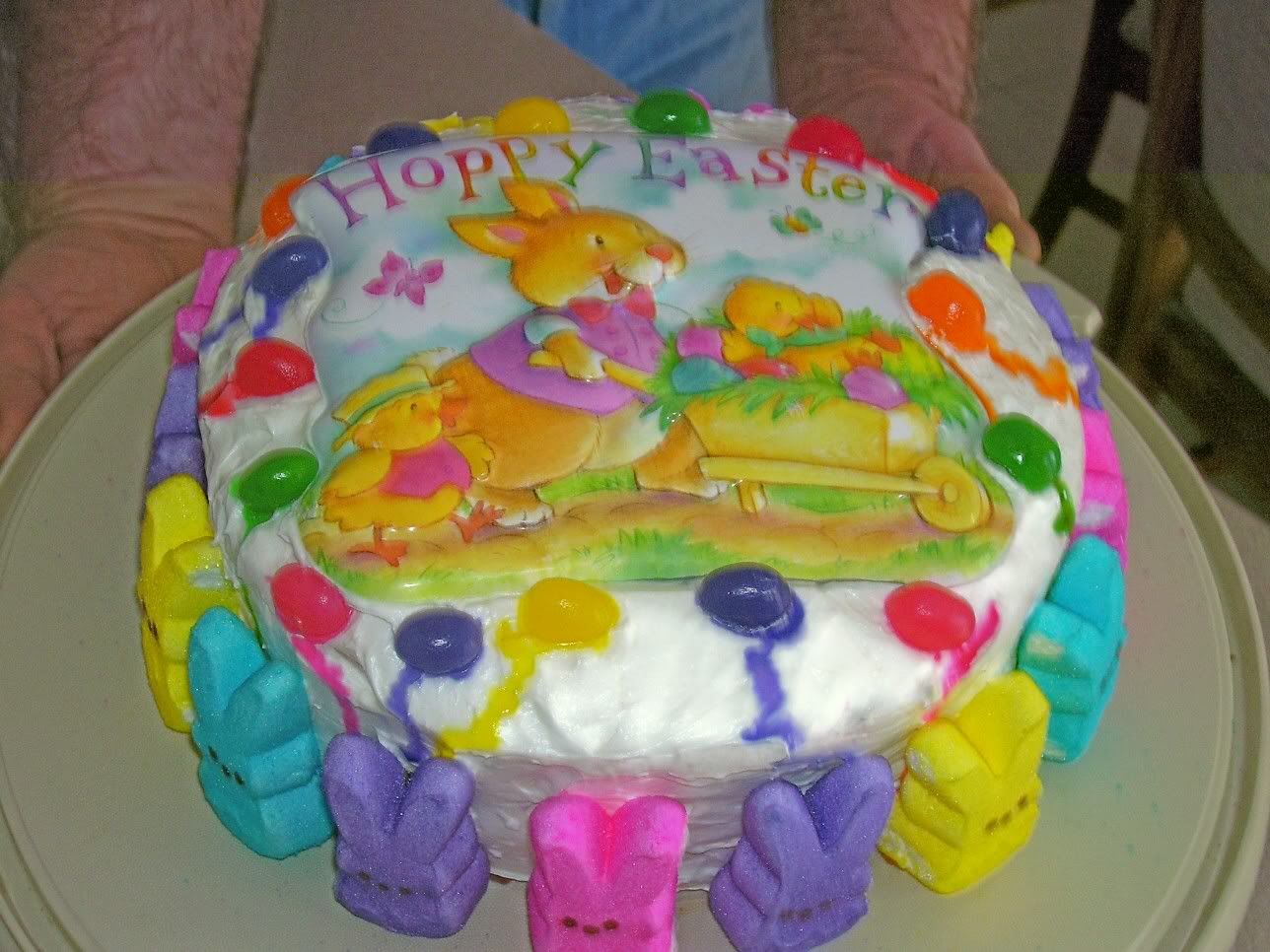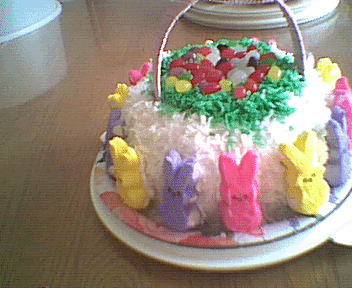 Couple of versions I have done Linda"
"cant make without pattern diagram below?"
© 2018 RDA Enthusiast Brands, LLC