Looking for recipes for cashew chicken? Taste of Home has the best cashew chicken recipes from real cooks like you, featuring reviews, ratings, how-to videos and tips.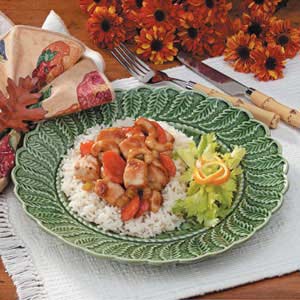 Andrea Bolden field editor
"This delicious stir-fry is quick to fix yet tasty enough for company," says Andrea Bolden of Unionville, Tennessee. "The tender chicken, crunchy cashews and sweet citrus sauce are always a hit."
Get Recipe