Almond Coconut Bars Recipe
—Dolores Skrout, Summerhill, Pennsylvania
TOTAL TIME:

Prep: 15 min. Bake: 20 min. + chilling
YIELD:
24 servings
Ingredients
1-1/2 cups graham cracker crumbs

1/2 cup butter, melted

1 can (14 ounces) sweetened condensed milk

1 package (7 ounces) sweetened shredded coconut

2 cups (12 ounces) semisweet chocolate chips

1/2 cup peanut butter

24 blanched almonds
Directions
1.

In a small bowl, combine the graham cracker crumbs and butter. Press into an ungreased 13-in. x 9-in. baking pan. Combine milk and coconut; carefully spread over crust. Bake at 350° for 18-20 minutes or until lightly browned.

2.

In a microwave, combine the chocolate chips and peanut butter; stir until smooth. Microwave 30-60 seconds longer or until chips are melted; stir until smooth.

3. Spread over warm bars. Garnish with almonds. Refrigerate for 1 hour before cutting.

Yield:

2 dozen.
Reviews for Almond Coconut Bars
MY REVIEW
"Really good! I overlooked it slightly, so next time I will make sure not to go over 20 minutes. It does taste a lot like an Almond Joy."
MY REVIEW
"A lot of ingredients and time consuming a bit but got lots of compliments and just like another person responded ..be prepared to give recipe. Found it browned a bit too much w cookie dough waiting for marshmellos to brown and thought it made the bars a bit chewy ...Forgot to buy butterscotch chips and subsituted whip chips and was good. Loved the peanut butter mix in it and made it fudgelike! My daughter brought it to her nurses station and they disapeared ..and guess what? They want the recipe!!"
MY REVIEW
"Very good! Mine came out just like the photo (that doesn't always happen :)"
MY REVIEW
"These are wonderful. Good even without almonds!"
MY REVIEW
"Wondered if it would be even better with almond butter. Has anyone tried that?"
MY REVIEW
"
"
MY REVIEW
"Wondering if you could elimanate the peanut butter????
Linda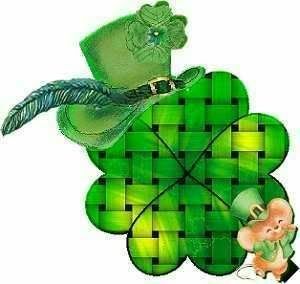 "
MY REVIEW
"These were delicious! Almond Joys are my fav candy bar so I had to try these. They are even better!!!!! Everyone at work loved them!"
MY REVIEW
"easy spreading tip-- wet your hands and you can easily spread the coconut/condensed milk over the crust."
MY REVIEW
"These bars are fabulous. I don't even put the blanched almonds on top."
© 2017 RDA Enthusiast Brands, LLC